Expert Witness Directory

Forensic Footprints Ltd
PO Box 32
South Cave
Brough
HU15 2JX
Website
Contact Person:

Mr Nigel C Pugh
Phone:

01430 424443 / 07790 299637
Fax:

01482 668898
Email:

This e-mail address is being protected from spambots. You need JavaScript enabled to view it
Occupation:

Forensic Computing Examination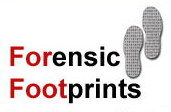 Our digital forensic analysts are professionally qualified and have substantial and proven experience, providing expert testimony in criminal courts, coroners courts, employment tribunals and disciplinary hearings.
We have previously acted as single and 'joint single' expert witness in matters before the High Court.
Reports and statements are written in clear unambiguous terms which can be easily understood by those unfamiliar with computer terminology.