Expert Witness Directory

MD5 Ltd
PO Box 96
Normanton
West Yorkshire
WF6 1WY
Website
Contact Person:

Carly Hirst, Michael Woodhouse or Iain Nash
Phone:

01924 220999
Fax:

01924 899856
Email:

This e-mail address is being protected from spambots. You need JavaScript enabled to view it
Occupation:

Computer & Mobile Phone Forensics
eDisclosure Page: http://md5.uk.com/eforensics-edisclosure/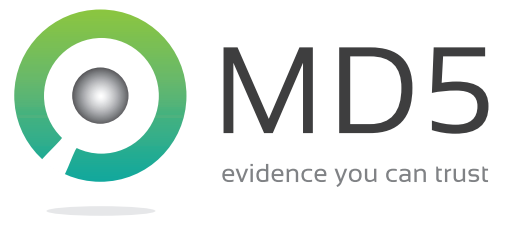 Established in 2003, MD5 is regarded as one of the leading digital forensic solutions companies in the UK. Our extensive client list includes large multi-national businesses, government and law enforcement agencies, solicitors and accountants. At MD5 we combine our proven expertise in digital forensics with eDisclosure to offer a service we call eForensics. We believe this service goes above and beyond the typical service offered as part of a standard eDisclosure process.
At MD5 our eForensics process is flexible and highly customisable depending on the requirements set by our clients. We have used our eDisclosure process to assist investigations into:
Commercial litigation
Intellectual property
Employment cases
Money Laundering, Fraud and Business crime
Insolvency
Internet investigations
Tax Investigations
Drug & People Trafficking
All employees of MD5 are security cleared. We are currently accredited to ISO 27001 for Data Security and hold Cyber Essentials Plus Certification, meaning that your data is secure throughout the whole process. We can also implement 'two factor authentication' to access our Online Review Platform to ensure your data is protected.
The eDisclosure process at MD5 involves:
Data Collection
Expert investigators are available to perform onsite collections.
MD5's laboratory complies with ISO 27001, ISO 17025 & Cyber Essentials Plus policies and procedures meaning your data is safe with MD5
All practises adhere to ACPO guidelines
Continuity of evidence preserved meaning if evidence is called into question, accepted forensic practise has been observed and the evidence cannot be disregarded.
Early Case Assessment
Advanced analytic software helps you gain early insight into the dataset and costs.
Experienced Project managers help you to get the most out of your case.
The process can assist you to meet the demands of the Jackson Reforms.
Processing
Powerful processing software utilised throughout.
In-house processes allow us to narrow down your dataset; removing non-relevant files.
Refined filtering ensures that you are reaching the data that is relevant to your case faster.
Translation of a variety of document types is available.
Virtualisation of the system allows our investigators to interrogate programs such as Microsoft Access and QuickBooks.
Online Review Platform
Review your data from anywhere, at any time.
Two step authentication available to ensure that your data is secure.
Flexible and highly customisable review platform that can be tailored to your needs.
Graphics available that help to summarise your data.
24/7 support with any issues.
Post Review
Further investigation and provenance of findings by our experienced investigators available
Productions allow us to exhibit files ready to be used as evidence in court
Investigators used to delivering technical evidence in layman's terms at Tribunals, Civil & Criminal Courts
MD5 are the creators of the world-renowned, innovative software - Virtual Forensic Computing (VFC). VFC is one of the most significant breakthroughs in Computer Forensics within the last ten years.
The investigator can experience the 'desktop' as seen by the original user in an entirely forensic manner and use the suspect's Computer in a read-only virtual environment.
MD5 have the tools, the people and the track record of delivering the best quality eForensics package to all of our clients, both large and small. If you have any questions, please contact us on +44(0)1924 220999.
Testimonials:
"Your assistance and eDiscovery [sic] package was very useful, it enabled me to fully review all the documents from the computers and was made available to the defence during the service of the papers." - Michael Lord - UKBA HOME OFFICE
"Working with MD5 is an Absolute Pleasure." - Sarah Jane - THE TECH GROUP
"I was very satisfied with MD5's performance in relation to the recent eDisclosure [sic] exercise with which they assisted." - Russel Ward - WARDHADAWAY