Expert Witness Directory

DNA Worldwide Group
Google Map
K10 The Courtyard
Jenson Avenue Commerce Park
Frome
BA11 2FG
Email:

This e-mail address is being protected from spambots. You need JavaScript enabled to view it
Website
Contact Person:

David Nicholson
Phone:

0845 2571217
Fax:

0845 2801732
Occupation:

DNA Drug Alcohol and Forensic Testing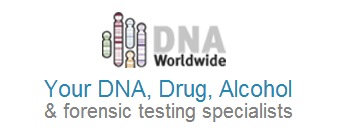 World leading Expert Witness reports for all Forensic Science disciplines
Finding the most experienced and qualified expert for your case can be a challenge. At DNA Worldwide we have a nationwide network of the UK's leading Forensic Expert Witnesses - individuals who have worked on high profiles cases such as the Princess Diana Inquest and Omagh bombings as well as 'shaken baby' cases and thousands of serious crime cases including robbery, murder and rape.
We offer a full case review and detailed quote free of charge, providing the options and best routes to challenge for your case.
DNA
For cases involving DNA our world leading DNA expert witness team will work with you on all possible evidence challenges. The leading experts have over 20 years casework experience and regular visit court in landmark cases.
Combing the ability to re-test DNA work at our dedicated lab with twice the detail of other facilities as well as reviewing prosecution DNA files we offer the complete service required.
For a complete DNA expert witness report contact us today for a free case review and quote.
Hair, Drug and Alcohol Testing
Hair Drug and Alcohol Testing is based on cutting edge methods that only a handful of experts worldwide can accurately interpret.
DNA Worldwide provides a unique level of Expert Witness report written by the world's leading experts who pioneered the technology and have first hand experience in thousands of cases.
Our expert witness reports are regularly pier reviewed within the company to ensure the most consistent, accurate and defendable statements. By working with the leading experts in the field you can be assured that the results have the strength to stand up in court.
Toxicology
Toxicology Expert Reports are a growing area with changes to drink & drug driving laws and the increase in the use of designer drugs.
Working with you on your case we will review evidence, testing methods and data in depth to determine the validity of results and interpretation provided by the prosecution. State of the art toxicology services mean we can also provide detailed testing of samples in urine, blood, hair and other matrices.
Casework includes establishing poisoning cases, reviewing drink & drug driving situations, working out the adverse effects of drug use and its impact on the individual.
Drug Analysis
Bulk drugs and trace drug analysis can be critical for many cases. With a growing popularity of not only traditional drugs but also designer drugs accurate drug quantification is essential.
After carefully reviewing the evidence, existing drug tests and methods of testing our expert witnesses, who specialise in drug cases, will provide a detailed report as well as conducting sample testing as needed.
We have found a growing number of cases where identification of bulk drugs has been incorrect - only through state of the art testing has this been proven and won on this basis. Our team are experts in trace drug analysis reviewing testing evidence such as wraps, bills, scales, phones and guns.