Expert Witness Directory

Dr Mark Farrall
Suite 155, R&R Consulting Centre
41 St. Isan Road
Cardiff
CF14 4LW
Website
Contact Person:

Dr Mark Farrall
Qualifications:

BA BSc MSc PhD Dip.Psychodra CUEW(Civil)(Family)(Criminal) AFBPsS
Phone:

0700 394 6217
Occupation:

Chartered Psychologist
Dr Mark Farrall BA BSc MSc PhD DipPsychodra CUEW(Civil)(Family)(Criminal) AFBPsS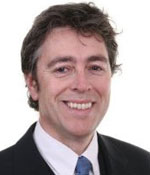 Chartered Psychologist
Dr Mark Farrall is a Chartered Psychologist and Forensic Psychologist, Associate Fellow of the British Psychological Society and qualified psychotherapist.
Dr Farrall undertakes research based assessment and recommendations in cases involving intimate partner violence and abuse or non-physical coercive control for the Family Court and Criminal Court. He provides assessment for both alleged victim and perpetrator, considering harm, victimisation, evidence of non-physical psychological abuse, and state of mind for both parties.
Dr Farrall holds the Civil, Family and Criminal certificates in Expert Witness work, validated by Cardiff University. Through this training he brings a full and up to date understanding of the Part 35 Civil, Part 25 Family and Part 19 Criminal Procedure Rules and of the role of the Expert Witness, to ensure an independent, comprehensive report, compliant with and fulfilling all duties to the Court. Dr Farrall is trained in report formatting and cross-examination experience.
Dr Farrall has worked with offenders in all sectors of the criminal justice system and delivered work directly to domestic abuse perpetrators for almost a decade. He has developed research-based domestic violence intervention programmes for use in child protection and community settings, and delivered staff support, consultancy and training on domestic violence and abuse to the National Offender Management Service, NSPCC and Relate, among others.
Dr Farrall provides an Expert Witness risk assessment service for Family Court, in any public or private family law case where there are allegations or findings of domestic violence and abuse, and contact or residence is at issue.
Criminal persecutions for non-physical coercive and controlling behavior under the 2015 Serious Crime Act are likely to face serious issues of proof. Dr Farrall can provide expert psychological assessment of and opinion on intention, and degree of harm, for the alleged perpetrator and victim, relevant to defence under Section 76 (8) (a) of the Act.