Expert Witness Directory

Dr Malikayil Skaria Alexander
Tower Clinic
7 Tinshill Lane
Leeds
LS16 7AB
Contact Person:

Dr Malikayil Skaria Alexander
Qualifications:

FRCP MRCP DPM MBBS
Phone:

0113 267 4121 / 07500 058 746
Fax:

0113 2259 599
Email:

This e-mail address is being protected from spambots. You need JavaScript enabled to view it
Occupation:

Consultant Psychiatrist
Dr Malikayil Skaria Alexander FRCP MRCP DPM MBBS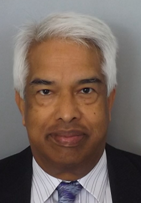 Consultant Psychiatrist
Dr Malikayil Skaria Alexander undertakes psychiatric medico-legal work acting on behalf of either claimant or defendant by examining the claimant, reviewing evidence and submitting expert reports. He attends case conferences and gives oral evidence in court during the trial/hearing when required.
His specialist areas of expertise include:
Psychiatric medical negligence
Stress in place of work
Fitness of employment or retirement on psychiatric grounds
Mental Health Act 1983
Any other relevant general adult psychiatric matter
The Equality Act 2010
Mental Capacity Act 2006
Fraudulent claims of psychological origin
Occupational psychiatric problems
Criminal injuries compensation claims
Sexual abuse, assault and addiction behaviour
Click here to view his full CV.