Mrs Rachel Lund DipCOT SROT MRCOT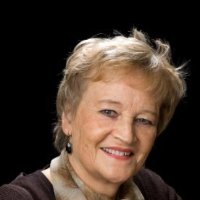 Consultant Occupational Therapist and Expert Witness and Case Manager
Rachel Lund is an occupational therapist specialising in working with children and adults following traumatic injury and birth injury resulting in spinal injury, cerebral palsy, Erb's palsy, upper and lower limb amputation and orthopaedic injury.
She has postgraduate clinical and management experience in the NHS, local authority, private and voluntary sectors in the UK and Canada.
Rachel Lund can act as an expert witness in personal injury litigation, providing occupational therapy and care reports to assess abilities and disabilities and to quantify requirements for therapy, equipment and housing adaptations.
She has provided over 2,500 occupational therapy / care reports for both claimants and defendants involved in personal injury litigation.
She can act as a case manager for clients with disabilities including:
• assessing and facilitating positive daily living options
• advising on physical, emotional and social well being
• identifying and promoting therapy, equipment and care options
• encouraging individuals and their support networks to be empowered
• assessment and provision of care regimes
• assessing housing adaptations to a client's property
• assessment of therapy requirements
• co-ordination of statutory and other independent services
A case management service is available to clients involved with cases where a claim is ongoing. This ensures the client is supported both during and after the case as this can be a stressful time.