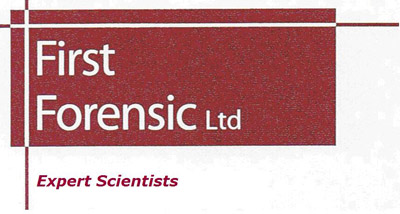 www.firstforensic.co.uk
e: admin@firstforensic.co.uk


First Forensic Ltd is an independent forensic science consultancy. Run by a dynamic team of experienced forensic scientists, we provide expert opinion in a wide range of case types. We have a proven track record of impartiality working for both prosecution and defence and as an SJE. With a dedicated laboratory in the centre of the UK, First Forensic Ltd have clients throughout the UK.

Services include:


Scene Investigation and laboratory examinations
Incident reconstructions
Reviews of scientific findings, interpretation and expert evidence
Assistance with cross examination strategy
Training and lecturing

Our expertise includes


Fire and explosion investigations
Interpretation of burning damage and thermal injuries
Footwear marks and feet in shoes comparisons
Tool and manufacturing marks
Glass, paint and particulate materials
Drugs


We can provide expert opinion in a wide range of cases including:
Murder, assault, child protection, arson, robbery, RTA and burglary.


Initial telephone consultations are free with no obligation. We are happy to introduce the team to you and give examples of some of our recent cases, by way of a visit to your organization. If you have a specific query or would like some general information about our services please contact us.