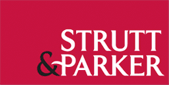 Our team includes many recognised experts from across the rural, commercial and residential property sectors who are often called on to act as expert witnesses.
Fully qualified and rigorously trained, they all hold the Cardiff University Law School Bond Solon Expert Witness Certificate. This gives them an in-depth understanding of the responsibilities that go with acting as an expert witness before courts, tribunals and arbitrators, and qualifies them to react promptly to deliver authoritative evidence in even the most complex cases.
Specialists from our offices throughout England and Scotland appear in cases relating to all kinds of property: residential, commercial and agricultural. They get involved in all types of cases, including capital and rental valuations and assessment of losses within estate and farm businesses, whether as part of matrimonial disputes, compensation claims, landlord and tenant disputes, professional negligence claims, or family and boundary disputes.
Strutt & Parker experts have a broad base of knowledge at their disposal when providing evidence. The breadth of expertise within the firm means that our experts can work with colleagues from other specialist areas on cases that require multiple experts.
As well as advising a wide range of clients from blue-chip businesses to individuals, our experts are able to draw on industry-leading up-to-the-minute research on everything from the latest property valuation trends in the City to the EU subsidies available to UK farmers. With the resources of a leading property firm behind them, our expert witnesses are able to respond quickly when valuations and reports are requested.
The Bond Solon Expert Witness Certificate held by all our experts, as well as covering the legal and procedural issues, equips individuals to prepare authoritative reports, communicate evidence clearly in court and to withstand the rigours of cross-examination. Strutt & Parker supplements this training by providing on-going development to ensure that the skills and knowledge of the firm's expert witnesses are kept up to date. Many are also members of the Expert Witness Institute, the Academy of Experts and the UK Register of Expert Witnesses.