Mr Simon Easton BSc MA CPsychol AFBPsS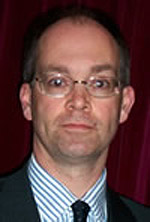 Chartered and Clinical Psychologist
Mr Simon Easton is an Expert Witness and Chartered Clinical Psychologist working with adults. He is registered as a Psychologist Specialising in Psychotherapy with Senior Practitioner Status with the British Psychological Society (BPS) and so bound by the BPS professional code of conduct.
PSYCHO-LEGAL REPORTS
Mr Easton is listed with the UK Register of Expert Witnesses and with the Association of Personal Injury Lawyers (APIL). He has prepared more than 1,000 reports since 1987 and completes some 50 reports each year for solicitors, insurers, employers and others. He specialises in assessing the psychological effects of road traffic accidents and other trauma, stress at work, negligence and complex cases.
Assessment appointments are offered in Southampton and Portsmouth within two to three weeks from instruction.
PSYCHOLOGICAL THERAPY
Mr Easton specialises in Cognitive Behavioural Therapy. Clients include individuals experiencing a range of difficulties such as Post Traumatic Stress Disorder, depression, work-related stress, anxiety and specific fears or phobias. He has BUPA and PPP provider recognition and accepts self-referrals.
Therapy appointments are typically offered in Southampton or Portsmouth within two weeks.
Covering the following areas: Southampton, Portsmouth, Chichester, Central South England, Hampshire, Dorset, Wiltshire and West Sussex.