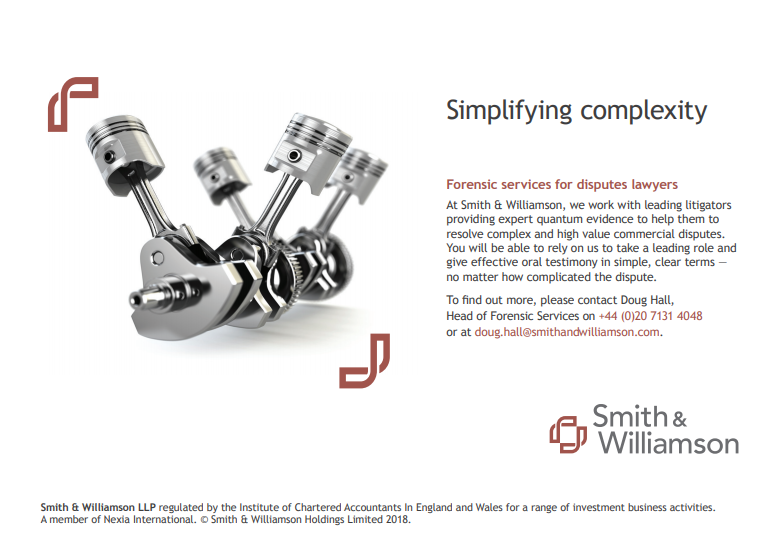 Forensic Services
Our specialist forensic services team offers a complete range of dispute, investigation and regulatory services to help organisations in the UK and internationally reduce the financial impact contentious issues can have on a business and its owners, provide preventative solutions and get it back on track.
Working with law firms, regulatory bodies, businesses and individuals, we specialise in:
Anti-bribery and corruption
Dispute resolution and international arbitration
Forensic technology/e-disclosure
Fraud and financial crime
Matrimonial actions
Monitoring trustee
Personal injury and clinical negligence
Our Team
Comprising forensic accountants and forensic technology specialists, our team has a thorough knowledge of litigation, financial investigations and the role of an expert witness in the legal process. Our partners are acknowledged leaders in their fields who are equally experienced in acting for claimants, defendants and as single joint experts.
We come from diverse backgrounds including chartered accountants, former law enforcement officers, computer forensic practitioners, 'big 4' and 'boutique firm' partners and serious fraud office investigators. This creates a blend of complementary skills to help clients in all manner of circumstances.

About Smith & Williamson
Smith & Williamson is a financial and professional services firm with 12 offices and over 1,700 people located across the UK, Ireland and Jersey. Our business combines a UK top ten accountancy practice* with a significant investment management business.
We are a member of Nexia International, a global network of independent accounting firms. With 600 offices in over 100 countries, Nexia International links us with major cities around the world.
*Latest survey by Accountancy Age magazine
T: 020 7131 4048 E: doug.hall@smithandwilliamson.com
W: www.smithandwilliamson.com/business/services/forensic-services