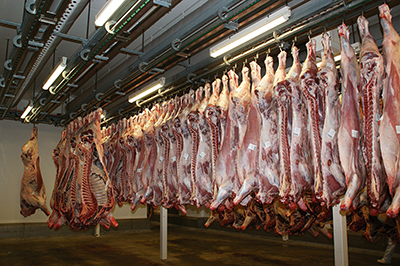 With consultation on CCTV in slaughterhouses closing on 22 September, the Scottish Government has announced plans to introduce a similar consultation as part of its Government Programme for Scotland 2017/18.
The decision has been widely welcomed by the veterinary profession and follows campaigning to include the measure in Scotland alongside the model for England announced by Michael Gove in August.
Melissa Donald, president of the Scottish branch of the British Veterinary Association (BVA), said: "We're delighted that the Scottish Government is looking seriously at introducing mandatory CCTV in abattoirs.
Although a high percentage of abattoirs in Scotland already have CCTV, there are no rules governing how the footage is used or kept, and it is essential that Official Veterinarians have unrestricted access so they can fully monitor animal health and welfare throughout the slaughterhouse.