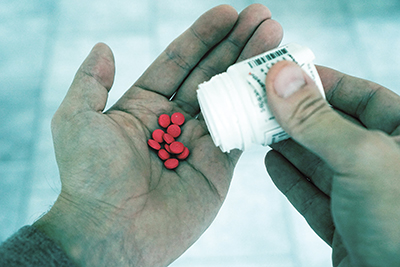 Two prosecutions in as many days have seen jail terms imposed for the selling of unlicensed medicines.
On 8 September a man from Southall was jailed at Isleworth Crown Court on eight counts of possession and supply of significant quantities of unauthorised and unlicensed medication.
Investigators from the Medicines and Healthcare products Regulatory Agency (MHRA) raided a property belonging to Gurinder Bharaj in Ealing, where more than 100,000 individual doses of unlicensed erectile dysfunction medicines worth more than £30,000 were uncovered and seized. A smaller quantity of prescription medication was also seized.
Following an initial hearing Mr Bharaj pleaded guilty to all charges and was sentenced to 20 months imprisonment with immediate effect (concurrent to all counts). He was also ordered to pay a £75 victim surcharge.