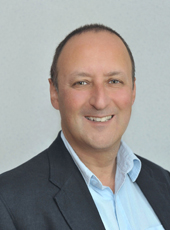 Government plans to plough ahead with reforms to personal injury claims have been branded 'baseless' and 'frustrating' by the new president of the Association of Personal Injury Lawyers.
Greater Manchester solicitor Neil Sugarman said: "The government's apparent determination to make life harder for people with personal injury claims is both disappointing and deeply frustrating."
He was reacting to remarks from justice minister Lord Faulks at the association's annual conference in Birmingham.
He continued: "The government continues to give the impression that injuries which don't attract a great deal of compensation, such as whiplash injuries, are somehow 'trivial' or 'unnecessary' and that people suffering with those injuries should not be allowed damages for their pain and suffering at all. But anyone who has had such an injury knows just how painful and debilitating it can be.
"Three years ago the government deferred a decision to force more claims through the small claims court until safeguards are in place to ensure access to justice will not be affected. Today, it seems that promise has been forgotten and people forced to bring personal injury claims in the small claims court will still either have to represent themselves or pay for their lawyers because those whose negligence has injured them won't have to pay for their costs."
He went on to declare: "What I find most frustrating of all is the fact that these proposals are utterly groundless. Government figures show us that whiplash claims are falling and a whole raft of reforms have been introduced to reduce costs and help prevent fraud. But innocent and vulnerable people are still being targeted in what has become a game of numbers rather than of the needs of individuals."