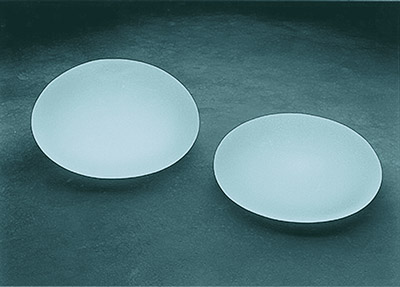 On 25 September the Medicines & Healthcare products Regulatory Agency (MHRA) announced it had temporarily suspended the use of South American manufacturer Silimed's silicone implants in the UK after its CE Mark had been suspended following an inspection by a German notified body.
In a statement the MHRA said: "The German medical device regulatory authority informed MHRA on Friday 18 September 2015 that a German notified body had temporarily suspended the marketing and distribution of all medical devices manufactured by Silimed.
"A recent inspection of the manufacturing facility by the notified body identified particles on the surface of some devices.
"MHRA is investigating in collaboration with other European regulators and recommends that none of these devices should be implanted until further advice is issued."
The devices include silicone implants for plastic surgery such as breast implants, pectoral implants, gluteal implants, calf implants, implants for hand surgery, tissue expanders, facial implants, nostril retainers and suspension sheets for breast surgery.
The British Association of Aesthetic Plastic Surgeons (BAAPS) said: "Plastic surgeons have been informed not to implant these devices until further assessments have taken place and the CE Mark reinstated – we are not aware of any documented patient safety issues.
"Surgeons from both BAAPS and BAPRAS (British Association of Plastic, Reconstructive and Aesthetic Surgeons) are working closely with the MHRA to further investigate the matter."
Nigel Mercer, BAPRAS president and consultant plastic surgeon, said: "We are aware of the suspension of the CE marking of all medical devices manufactured by Silimed that followed an audit of its manufacturing procedures. Patient safety is our foremost concern, and both ourselves and BAAPS are working closely with the MHRA to fully understand the issue.
"There has been no indication we are aware of at this time that these issues pose a threat to patient safety. However, we are advising our members to contact any patients who may be affected. Any patients who have concerns about their implants should seek advice from their implanting surgeon or clinic. As more information is available, we will be giving further advice to our members, their patients and the MHRA on any clinical issues."
It was subsequently reported that Silimed has "…stated that they are currently preparing a technical note to show that all devices are compliant with international standards." The company also said that the issue is only limited to the European Union.