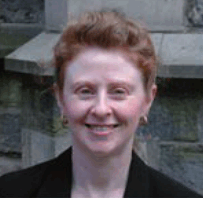 Robyn Webber has been a consultant urological surgeon for over 10 years, working in both the NHS and the private sector. She currently has clinics in Glasgow and Edinburgh.
She is able to provide medicolegal reports for both medical negligence and personal injury cases, and currently writes approximately 50 reports per year.
She is listed in the Law Society of Scotland Directory of Expert Witnesses, but uptakes cases from all parts of the United Kingdom.
Mrs Webber also takes an active part in the activities of the Royal Society of Medicine, and is currently a council member of the RSM Section of Urology.
Her specialist areas are:
Renal trauma
Genitourinary trauma
Informed consent
Delayed diagnoses
Complications of TVT/TOT
Kidney and bladder stones
Obstructed kidneys
Prostate cancer
Bladder cancer
Urinary tract infection