Mr Anand Pillai MBBS MS(Orth) MRCSEd FRCS(T&O) FICS FACFAS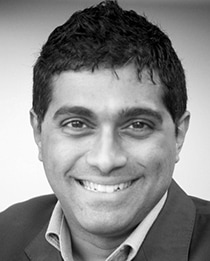 Consultant Orthopaedic & Limb Reconstruction Surgeon
Mr Anand Pillai is a Consultant Orthopaedic Foot/Ankle and Adult Limb Reconstruction Surgeon specialising in orthopaedic injuries.
He acts as an expert witness, including the preparation of medico-legal reports and appearing in court, in personal injury and clinical negligence cases relating to his specialist areas of expertise. These include:
• Orthopaedic trauma
• Soft tissue injury
• Whiplash injury
• Foot injury
• Ankle injury
• Sports injury
• Orthopaedic surgery
• High value
• Trauma
• Fracture
• Infection bone
• Diabetic foot
• Ligament injury
• Tendon injury
Mr Pillai can take instructions on behalf of either claimant or defendant or as a Single Joint Expert.
Click here to view his full CV.