Dr Alice Green BSc MSc PgDip CPsychol CSci AFBPsS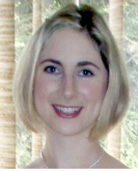 Chartered Practitioner Psychologist and Chartered Scientist
Dr Green is a Chartered and HCPC Registered Practitioner Psychologist and Chartered Scientist and Expert Witness with the British Psychological Society. In addition to her Doctorate in Psychology, Dr Green has trained in EMDR and is a member of the EMDR UK & Ireland Association.
Dr Green has 20 years experience of working within the field of Crisis and Acute Adult Mental Health in the NHS and private practice, providing specialist psychological assessments in personal injury and clinical negligence cases as well as expert opinions regarding mental health practice in psychology. Dr Green can provide expert witness reports for Court, recommendations for proceeding with cases taken on by solicitors, as well as providing specialist clinical intervention in the form of CBT, EMDR for PTSD and other therapies.
Her specialist areas of expertise include:
• Anxiety disorders
• Depression
• Post traumatic stress disorder (PTSD)
• Individual therapy
• Phobias
• Bereavement
• Adjustment disorders
• Life changes
• Work / life balance
• Coping with Illness
• Stress related disorders
• Relationship problems
• Chronic fatigue syndrome (CFS/ME)
• Parkinson's Disease
Dr Green can take instructions on behalf of either claimant or defendant or as a Single Joint Expert.