Andrew Smith FPC III CeMAP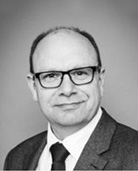 Financial Conduct Authority Compliance & Risk Consultant
Andrew Smith can act as an expert witness, including the preperation of expert reports and appearing in court, in all cases relating to financial conduct authority compliance.
His specialist areas of expertise include FCA regulated markets, specifically:
Consumer credit, including motor finance and leasing, payday lending, rent to own, as lenders, brokers or as appointed representatives
Mortgage lending, including first and second charge, and equity release/later life lending
For the above, matters relating to the conduct of firms, adherence to FCA regulatory rules, suitability of advice or products sold (mis-selling), assessment of any customer detriment and how matters should have been concluded.
His Alternative Dispute Resolution skills include:
• Mediation
• Arbitration
• Adjudication
• Expert Determination
Mr Smith can take instructions on behalf of either claimant or defendant or as a Single Joint Expert.