Mr David J Courtney BDS BM FDSRCS FRCS FRCS(OMFS)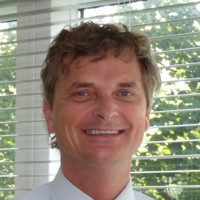 Consultant Oral and Maxillofacial Surgeon
Mr David Courtney has over 25 years of surgical exposure in Oral and Maxillofacial Surgery Units and was appointed to his consultant post in 2000. He has a wide range of experience particularly in the management of facial deformity, facial implantology, trauma and cancer surgery.
Mr Courtney has over twelve years experience as an expert witness, including the preparation of medico legal reports and giving evidence in court, in mainly personal injury cases for Plaintiff, Defendant and as a Single Joint Expert. He has attended courses covering various aspects of personal injury litigation and medico legal reporting.
His specialist areas of expertise include:
• Head & neck surgery
• Head & neck cancer
• Head & neck reconstruction
• Temporomandibular joint (TMJ) surgery
• Dental implants
• Facial implants
• Dental trauma
• Facial trauma
• Facial fractures
• Jaw fractures
• Orbital fractures
He receives about 20 instructions per annum for independent medico legal reports from solicitors and insurance companies. His current waiting list for reports in is one-two weeks, although on occasions individual reports can be prepared at shorter notice providing all the notes relevant to the case are forwarded in advance.
Mr Courtney endeavours to have all reports completed within two weeks of consultation with clients, providing relevant notes are available for review and there are no issues or pre-existing problems that require clarification.