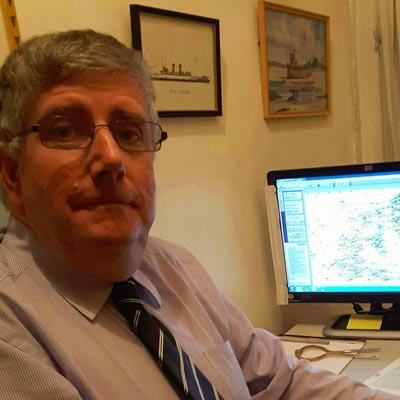 Mr John Blackwood has been preparing expert reports on weather and sea states for law firms and other agencies for over 20 years. He has extensive experience of co-operating with other expert witnesses on subjects such as ship motion or navigational matters.
His expert witness work has included:
Aiding ship routing clients in disputes involving speed and consumption, demurrage, unsafe berth issues etc
Appearing in court in support of reports done on shipping and civil incidents at arbitration and court level. Appearing at Arbitrations and the Commercial Court in London as well as several other courts/enquiries
Personal Injury where the weather was of relevance
Reports on the weather at scenes of crimes
Reports on the causes of major events leading to large insurance losses
Reports on road conditions – I have many years of experience of aspects of road surface temperature and the problems of forecasting them
Mr Blackwood can take instructions on behalf of either claimant or defendant or as a Single Joint Expert.