Mr Priyamal Silva MBChB FRCS MD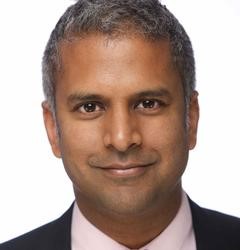 Consultant ENT/Head & Neck Surgeon
Mr Priy Silva is a full time practising Consultant ENT Head & Neck Surgeon with an NHS practise based at the Oxford University Hospital NHS Foundation Trust. He is Clinical lead for ENT and current Chair of the Thames Valley Cancer Alliance Group for Head and Neck Cancers. He was Governance lead for ENT from 2016-2019.
He has a particular interest in medico-legal work, having practised in this area for the last 8 years. He has undertaken work in cases involving clinical negligence, personal injury and noise induced hearing loss, including ear, nose and throat problems resulting from road traffic accidents and other personal injury.Mr Silva appreciates the requirements of solicitors instructing on expert witness statements, in particular the timescales for civil litigation. He also understands the importance of providing an independent and balanced opinion.
Through experience with cases and attending training courses Mr Silva has a sound grasp of legal principles and civil procedures rules. He provides reports for noise induced hearing loss using the Coles Guidelines.His training as an otolaryngologist has been broad based and comprehensive with an academic focus, providing him with the skill set required to provide a balanced, scientific and impartial approach to the task in hand.Mr Silva can take instructions on behalf of either claimant or defendant or as a Single Joint Expert.