Dr Brendan T Monteiro MBBS LRCP MRCS FRCPsych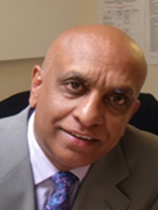 Honorary Professor of Health and Society, University of Salford
Consultant Psychiatrist
Dr Brendan Monteiro is a Consultant Psychiatrist at Elysium Healthcare, providing mental health and forensic rehabilitation services for deaf people.
Dr Monteiro has over 32 years experience as an expert witness, including the preparation of psychiatric reports and giving evidence in court, in Clinical Negligence and Personal Injury cases, including the psychological effects of stress at work.
He undertakes industrial injury cases where clients have been psychologically affected by deafness and tinnitus.
Patients can be assessed in their homes, hospitals, special hospitals, secure units, prisons - as well as remotely. He assesses patients in any part of England.
Professor Monteiro has provided psychiatric reports on a variety of cases including:
Psychological Effects of Acquired Deafness (including Tinnitus)
Forensic Psychiatry Reports on Deaf and Hearing people referred by Courts/Prosecution/Defence Solicitors
Patients assessed in Prisons, Special Hospitals, Secure Units and Hospitals
Reports to Parole Board.
Reports on Fitness to Practice to General Medical Council/Nursing Midwifery Council
Reports on Mental Health of Deaf Adults involved in Child Protection Matters and Family Proceedings
Reports to the Residential Institutions Redress Board (Republic of Ireland) in relation to physical and sexual abuse experienced by Deaf people, in various institutions.
Independent Reports to Mental Health Review Tribunals.
Provided reports to HSE (Health Service Executive) and Irish Courts on request.
68 Assessments Zoom Video Technology (April 2020 – April 2021)
He has appeared before Mental Health Review Tribunals and in Courts to give oral evidence.
His relevant external training and conference attendance includes:
Chaired and participated in various conferences on Mental Health and Deafness/ABI/ASD topics
Keynote Speaker at International Conferences in Europe, Japan, US, South Africa/Australia/NZ
Keynote Speaker, Criminal Justice Management Conference (October 2010)
Medico-Legal Refresher Course – Leeds (November 2012)
Certificate in Medico-Legal Reporting (Relevant Modules) – Bond Solon (February 2013).
Premex Annual Medico-Legal Conference, Birmingham (November 2013)
Bond Solon Annual Expert Witness Conference, London (November 2015).
Advanced Expert Witness Course, London (February 2016).
Military Psychiatry: Wing Commander Walter Busuttil; The Metropole Hotel, Leeds, (January 2017).
Premex Annual Medico-Legal Conference, London (November 2017)
Bond Solon, Civil Law & Procedure Conference, Manchester (February 2019)
Bond Solon, Discussions Between Experts, Manchester (June 2019)
Bond Solon, Criminal Experts Law & Procedure Course, London (Dec 2019)
Bond Solon, Clinical Negligence (Sept 2020)
Psychological Aspects of Pain, Irwin Mitchell Solicitors (Sept 2020)
Pain and Medico-Legal Course, Expert Witness Institute (EWI) (Oct 2020)
Bond Solon, Annual Expert Witness Conference (Nov 2020)
Bond Solon, The Law & The Expert's Role from Instruction to Settlement (Nov 2020)
10th Culture & International Mental Health Conference, Eventbrite (Nov 2020)
Introduction to ICD-11 Webinar (May 2021)
South of England Learning Disability Network (SELD), June 2021
Dr Monteiro is a member of the Expert Witness Institute, British Medical Association and Manchester Medical Society.
Click here to view Dr Monteiro's medico-legal CV.