George T Mighall AMIRTE Ainst AEA MFIEA MSOE Af ITAI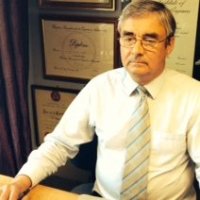 Road Traffic Accident Investigator and Consulting Automobile Engineer
Mr George T Mighall is highly qualified and experienced in acting as an expert witness, including the preparation of expert reports and appearing in court, in cases relating to road traffic accidents and motor vehicle engineering matters.
His specialist areas of expertise include:
Accident investigation and reconstruction
UK and international coach accident investigations
Motor vehicle damage assessment including high value vehicles
Engine and mechanical failures including faulty workmanship claims
Vehicle valuation and diminution of values
Motor vehicle rustproofing warranty claims
Mechanical failures and faulty workmanship
Low impact speed and potentially fraudulent claims
Personal injury/death by dangerous driving
Corporate manslaughter by vehicles
Investigation of defects on vehicles following purchase in relationship to the rejection of the vehicle.
Mr Mighall regularly receives instructions regarding criminal prosecutions and civil matters heard in magistrates' courts, the Crown Court, county courts and the High Court in England, Scotland and Northern Ireland. He can act on behalf of either claimant or defendant or as a Single Joint Expert.