Dr Nikki de Taranto MBBCh LLM MRCPsych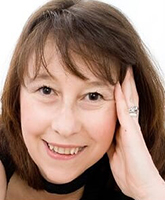 Consultant Forensic Psychiatrist
Dr Nikki de Taranto is an NHS consultant forensic psychiatrist with more than twenty-five years' experience of medico-legal work in the criminal and civil courts as well as fitness to practise hearings and employment tribunals.
Her specialist areas of expertise include medical and clinical negligence, compensation for abuse and neglect including sexual abuse, personal injury, capacity assessments and nervous shock/secondary victim cases.
Her instructions are approximately one third for Claimants, one third for Defendants and one third joint instructions.
Clinical Negligence
Dr de Taranto has carried out many hundreds of assessments in cases of clinical and professional negligence cases over the past fifteen years, including complex multi-track high-value negligence cases, and secondary victim cases. These are cases where there is a claim for psychiatric injury as the result of negligent treatment of a physical health condition, and cases where there has been negligent treatment by mental health services.
Compensation Cases
Dr de Taranto has carried out several hundred assessments over the past twenty years in cases of claims related to compensation for physical, emotional and sexual abuse, or neglect, with the legal actions being against both individuals and organisations including the Scout Association, various churches, schools, Local Authorities, the fire brigade, the military and football clubs. She does about fifty such assessments per year at present and has given oral evidence in court on a number of these cases.
Dr de Taranto offers remote appointments on various video platforms including Zoom and Teams, as well as face-to-face at her office or elsewhere if required.
Click here to view Dr de Taranto's full CV.