Occupation:
Human Trafficking, Child Trafficking, Modern Day Slavery, Nigerian, West African migrations, Human Rights and Protection, Gender Based Violence, Domestic Violence
Website:
IbixInsight LLP www.ibixinsight.com
CCARHT www.ccarht.org
Dr Carrie Pemberton Ford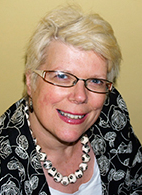 Human Trafficking and Intercultural Expert
Dr Carrie Pemberton Ford has worked in the area of immigration, asylum and human trafficking for the last 20 years. She is a leading expert in cross cultural diversity and welfare issues surrounding immigration, trafficking, people smuggling, violence against women, sexual exploitation and hate crime.
She is a Partner in IbixInsight LLB and a Director of the Cambridge Centre for Applied Research in Human Trafficking (CCARHT), an international network of experts and practitioners in counter-trafficking.
Carrie can act as a mediator and as an expert witness in the Family Courts and the International Criminal Court in cases relating to:
• Human Trafficking
• Modern Slavery
• Community Action on FGM
• Victim Care
• Human Rights
• Female Genital Mutilation
• Honour Based Crimes
• Cult and Magic as Methods of Control
• Gender Based Violence
• Forced Marriage and Protection
• Hawala Banking Practices
• Religion as Social Control
• Detention Services
• Forced Labour
• Domestic Servitude
• Asylum Cases
• Surrogacy and Adoption for Exploitation
• Female Genital Mutilation - Protection Orders
• Repatriation Concerns
Reports, usually completed within 10 days of instruction, are delivered on time with clear opinions and independent recommendations. Carrie has extensive experience in enforcement and court procedures.
Click here to see Dr Carrie Pemberton Ford's Full CV.