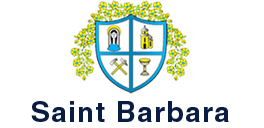 Saint Barbara, a member of the MCI Group of Companies, is an independent consultancy firm based in London that offers specialist advice to the world's metal, minerals and mining industries.
With a combined industry experience of over 500 man-years, their consultants have been increasingly active in the field of litigation support. Expert witness evidence has been provided in litigation and arbitration involving minerals and metals in Europe, Africa, Asia and The Americas.
Areas covered include project evaluation, planning, mining, extraction, processing, refining, fabrication, shipping and associated environmental requirements. Examples of recent cases include:
Ownership disputes – Leases, properties, technology, plant & equipment, intellectual property
Due Diligence – Review of due diligence, competent persons and similar reports
Plant and equipment – Performance assessment, installation
Product quality – Review of grades, purity, specifications
Business interruption – Estimation of 'but for' production, interpretation of policy status
Accidents – Including floods, fires and explosions causation, responsibility, preventability
Valuation – Projects, operations, companies
Plant performance – Assessment, benchmarking, achievement of performance guarantees
Transportation – Handling and shipping conditions, contamination, damage, causation
Contracts – Alleged breach of contract for rights, leases, services, raw materials, prices, sales agreements
Consequential damage – Evidence to support claims of corrosion damage by products
Expert assistance has also been provided for criminal actions. Examples include:
Matching of pellets/bullets in offences involving the use of firearms
Availability and procurement of poisons
Characterisation of stolen material
Investigation of a forgery operation involving mining equipment
Minerals and metals covered include iron and steel, coal, non-ferrous metals, ferroalloys, precious metals, battery metals, industrial minerals, sulphur, fertilisers and cement.