Mr Bernard Garston FRCOphth FRCS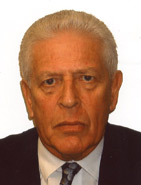 Consultant Ophthalmic Surgeon
For over 25 years Mr Bernard Garston was a Consultant Ophthalmic Surgeon in the NHS attached to the North West Regional Health Authority and is still in private practice. He is a member of the European Society of Cataract and Refractive Surgeons.
Mr Garston acts as an expert witness, including the preparation of medico legal reports and appearing in court, in medical negligence and personal injury cases relating to head and eye injuries. In the last 20 years he has prepared over 3,000 reports in such cases.
He can act on behalf of either claimant or defendant or as a Single Joint Expert. Overall, 45% of his instructions have been from solicitors acting for claimants, 45% from solicitors, insurance companies and barristers acting for defendants and 10% have been joint instructions. He can see clients in Manchester and London.
Mr Garston has been approved by APIL as a First Tier Expert Witness in his speciality and was on the Council of the Manchester Medico-Legal Society. He has been fully validated with the GMC and IDF and has professional indemnity insurance of up to £1,000,000.