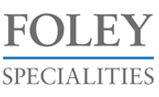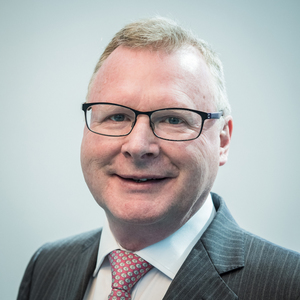 Phil Foley FCII MCIArb MEWI Chartered Insurance Practitioner
Expert Witness in Insurance Underwriting and Broking
Author of CII Publication 'Strategic Underwriting'
For twenty years Mr Phil Foley was a specialist insurance broker in Professional Indemnity (PI) insurance. His expertise includes Broker's Errors & Omissions (E&O) and the wider PI market incorporating accountants, lawyers (solicitors), barristers, surveyors, architects, engineers, actuaries, IFA's, consulting firms and, of course, the myriad of miscellaneous PI risks that exist.
In addition, Mr Foley has a comprehensive and thorough understanding of Financial Institutions such as banks, stockbrokers, investment advisors, private equity, venture capitalist companies and Trust companies. He was involved in global insurance programmes as a broker and that specialism continued during his underwriting career and through to the present time.
Phil Foley was an underwriter - Head of Speciality Casualty, Chief Underwriting Officer and Lloyd's Active Underwriter - between the years 1998-2014. During that time he established an excellent reputation as a liability specialist having gained experience across a broad range of insurance business to include the wider Casualty market. He has a strong and in depth knowledge of the following product lines:
Commercial PI / E&O
Financial Institutions (D&O, Pension Trustee Liability, Crime, PI, EPL and other FI exposures)
Commercial D&O (listed, private, charities and other not for profit organisations)
Medical Malpractice (hospitals, clinics, doctors, dentists and numerous other healthcare professionals)
General Liability (public liability, products liability, employers liability, life sciences, clinic trials, pharmaceutical and healthcare sectors).
While no two expert witness instructions are alike, Mr Foley typically acts in relation to coverage disputes to include avoidance and declinature issues as well as London market practice. Recent expert cases have included:
Dispute between two insurers involving a series of disputed Professional Indemnity claims valued at circa £5m.
Directors & Officers liability matter >£10m arising out of a cross border acquisition of an insurer.
Wealth advisor dispute with its insurer and brokers.
Property owner insurance dispute with insurer.
Contingent business interruption claim circa US $40m. Gave oral evidence in Bangkok.
D&O claim between insurer and Hedge Fund. Gave oral evidence at arbitration.
Scottish construction firm in dispute with its insurers.
Eastern European Bank D&O claim against London Market.
Irish insurance broker E&O claim against its insurer.
Mr Foley acts for either claimants or defendants and has given oral evidence in court in the UK and Asia, and arbitrations in Ireland and the UK.