Dr Louise Teare MB BS MSc (Medical Microbiology) MBA FRCPath NEBOSH Cert AMAE (2015) DipHIC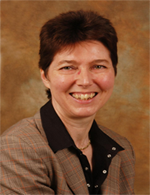 Consultant Medical Microbiologist
Dr Louise Teare is an experienced, medically qualified Clinical Microbiologist who has made a significant contribution to national agendas and policy making groups on microbiology and infection prevention and control matters.
She also specialises in gentamicin toxicity, MRSA, MSSA and Clostridium difficile infections.
Dr Teare has written reports for a wide variety of cases relating to infection and appears in court as necessary. She undertakes clinical negligence cases for both claimant and defence and can also act as a Single Joint Expert.