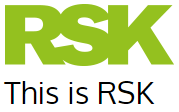 Our team of senior consultants has extensive experience of delivering expert witness support in a range of disciplines. Our services can be tailored to offer assistance across the spectrum of project scales. We have supported legal consideration of local, site-specific cases and complex cases having both national and international significance.
Our team is also knowledgeable with regard to civil disputes that arise in the field of construction and property management, including design, site investigation, materials and structural issues, and sometimes a combination of these aspects.
RSK can provide a wide range of expert witnesses to assist parties in such disputes, variously acting for claimants, defendants or, in some circumstances, for all parties on a 'single-joint' basis.
Our services are based on compliance with the Civil Procedure Rules (CPR 35) and all our senior experts have experience of providing expert reports, participating in experts' meetings and, ultimately, giving oral evidence in court or during arbitration, inquiries and, increasingly, mediation. Occasionally, similar skills are required for assisting the police, the Crown Prosecution Service or defendants in criminal cases.
Our areas of expertise include
• Asbestos
• Buildings and structures
• Construction materials
• Contaminated land
• Forensic and criminal
• Geophysics and non-destructive testing
• Geotechnical engineering and site investigation
• Technical communications, multimedia and graphics