Occupation:
Banking, Building and Construction, Criminal, Custody, Information Technology, Investment Banking, Investment Management, Lending, Private Banking and Wealth Management, Property Lending Expert Witness, Regulation, Software and IT Infrastructure for Banks and Investment Houses, Tax

Thomas Walford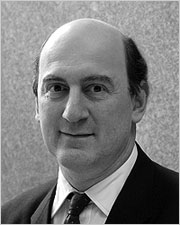 Thomas is the founder and Chief Executive of Expert Evidence Limited. He founded the group following over 25 years in dealing with client disputes within three major London banks. Thomas is an experienced expert witness and also a mediator and arbitrator.
Thomas's speciality is in Banking, Investment Management, Regulation, Wealth Management and Private Banking as well as lending and professional indemnity cases. He also does a considerable amount of criminal work dealing with insider dealing, fraud, money laundering, confiscation of assets and interest rate swaps.

A partnership of experienced experts
At Expert Evidence we have substantial experience in being appointed by banks, financial institutions, professional indemnity insurers and investment managers as well as their clients to advise on cases. We act for both UK cases and international situations, particularly in the offshore locations such as Jersey, Guernsey and the Isle of Man plus many of the ex-British colonies such as Gibraltar, Malta, Cyprus, Bermuda, Singapore, Hong Kong and Bahrain.
We have also acted in a number of cases in Criminal Trials with such aspects as Money Laundering, Insider Dealing, Confiscation of Assets, Tax Trials and Internet Banking Fraud.
Our areas of expertise include:
• Banking
• Building and Construction
• Criminal
• Custody
• Information Technology
• Investment Banking
• Investment Management
• Lending
• Private Banking and Wealth Management
• Property Lending
• Regulation
• Tax
Our expert witnesses come from a wide range of backgrounds but they all command in-depth technical knowledge and expertise in the areas they specialise in. They are credible, in-demand professionals who are confident in understanding and resolving often complex and detailed disputes.
They are also experienced at giving evidence under oath and often called upon to do so in their area of expertise. Our experts work as a team to provide the very best level of service and pride themselves on delivering an excellent client experience.