Dr Alexander Gimson FRCP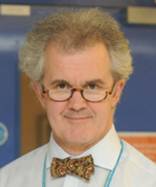 Consultant Hepatologist
Dr Alexander Gimson was a liver transplant hepatologist in the Hepatobiliary and Liver Transplant Unit at Addenbrookes Hospital. Having trained at the Institute of Liver Studies, he was a consultant hepatologist at Kings College Hospital London, before moving to Cambridge.
He has been director of medicine at Cambridge University Hospitals NHS Foundation Trust for ten years and chairman of the national Liver Advisory Group of NHS Blood and Transplants at Addenbrookes Hospital Cambridge for five years.
He has experience of indications for, and management of, acute and chronic liver diseases in hospital practice, management of disorders of the bile ducts, pancreas and their appropriate investigation.
Dr Gimson can act as an expert witness in cases involving all of these areas, including the preparation of medico-legal reports and appearing in court. His expert witness work is split equally between Claimant and Defendant.