Mr Mark Duxbury MA (Oxon) DM FRCSEd (Gen Surg)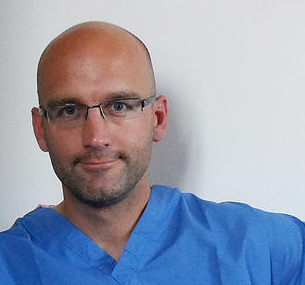 Consultant Hepatobiliary, Pancreatic & General Surgeon
Mr Mark Duxbury specialises in medicolegal work relating to general surgery, as well as specialist liver and pancreatic surgery.
He is a vetted UK Register of Expert Witnesses expert, a 1st tier APIL expert and a member of the Expert Witness Institute. He has completed formal medicolegal training, including Part 1 of the Certificate of Medical Reporting (CertMR).
Mr Duxbury currently accepts instructions relating to the following specialist areas of expertise :
General & emergency surgery
Liver & pancreatic surgery
Gallbladder & biliary surgery
Laparoscopic surgery
Hernia surgery
Hepatobiliary surgery
Defendent, Claimant and Single Joint Expert instructions are accepted. Client interviews and examination can be arranged.
Mr Duxbury understands the requirements of instructing solicitors, in particular the restricted timescales for civil litigation and the limitations of expertise.
All reports represent an independent opinion on the standard of care your client received and will contain a clear summary of the the key background medical information where necessary.
Before receiving instructions for medicolegal report preparation, Mr Duxbury will provide a no-obligation estimate for the cost of the report and the timescale for report preparation.
Legal aid cases and fixed fee work are accepted and deferred payment can be arranged by prior agreement.
There is a rapid turnaround for reports. Secure electronic delivery is available and and all reports are produced according to current UK Civil Procedure Rules.