Maggie Sargent RGN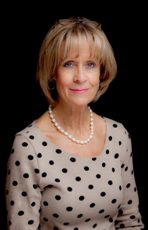 Nursing Consultant
Maggie Sargent RGN is a leading nursing care expert with over 30 years experience of caring for patients both in hospitals and within the community. During that time she has received some several hundred instructions from solicitors to evaluate care for litigation purposes, including those resulting from professional negligence.
She and her associates cover cases involving brain injury, orthopaedic and general body injury, damage at birth and mesothelioma.
In these fields they liaise with medical experts, occupational therapists and architects to evaluate the cost of care required as a result of disability due to injury. These costs include care, housing, equipment, therapy and rehabilitation.
In addition to this, the team is also involved in case managing clients who have a wide range of nursing and care needs and they can provide costs of case management reports.
The experts have considerable experience of attending conferences and giving evidence in Court. Cases are undertaken for both prosecution and defence and as a Single Joint Expert.