Forensic Toxicology
Our forensic toxicology service investigates, quantifies and interprets the presence of drugs or poisons in biological samples for legal purposes.
Helping to establish cause of death as part of a criminal investigation or Inquest
Quantifying the levels of any alcohol or drugs in blood or urine in cases of alleged drink/drugs driving
Determining adherence to a mandatory drug treatment programme
We work closely with solicitors, barristers, police, pathologists and Coroners and have established specific protocols and reporting formats to ensure that our service is precisely aligned with our clients' requirements and the legal process, with full chain of custody in place.
Should court attendance be requested, all results are legally defensible and incorporated within an Expert Report, supported by our well experienced Expert Witness service
Expert Reports and Legal Testimony
Often we are asked to produce an interpretative report that explains our findings within the context of a case. Members of our reporting team are well versed in generating Expert Reports for the legal profession, police, Courts of Law, Pathologists and Coroners or for healthcare hearings of negligence or professional misconduct.
We have built up a record of significant Expert Witness experience over many years and are pleased to assist any hearing when called to give evidence and provide further explanation of our findings, as well as those of others.
We can provide expert opinions on drug measurement, pharmacokinetic, statistical and methodology reports. We also provide opinions for solicitors on cases involving the administration of prescription medicines, illicit drug use, workplace drug testing and the interpretation of forensic toxicology reports.
Our Expert Witnesses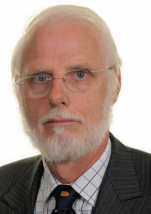 Professor Atholl Johnston BSc, BA, MSc, PhD, CSci, ERT, FFPM, FBPhS, FRCPath
Sitting President for the Clinical Contract Research Association and Fellow of the Royal College of Pathologists.
Professor of Clinical Pharmacology at Barts and The London School of Medicine and Dentistry, Queen Mary University of London.
Visiting Professor of Forensic Pharmacology and Toxicology at St George's, University of London.
Over 35 years' experience in pharmacokinetics, drug discovery, designing and analysing drug efficacy studies and trials, advising on drug manufacturing quality and providing expert contribution into development of drugs legislation.
Author of over 250 articles in peer reviewed journals.
Professor Johnston has written Expert Reports on drug use and abuse for submission to the National Institute for Clinical Excellence (NICE), several national drug regulatory agencies including the MHRA (UK), EMA (EU), FDA (USA), TGA (Aus) and Health Canada. He is requested regularly to present Expert Testimony in Court on the influence of drugs in crime, drugs and alcohol on driving impairment and cause of death for HM Coroners at Inquest hearings.
atholl.johnston@bioanalytics.co.uk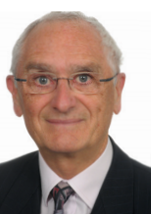 Professor David W Holt BSc, PhD, DSc (Med), CSci, EuSpLM, FESC, FBPhS, FRCPath
Emeritus Professor of Bioanalytics at St George's, University of London with over 40 years' experience in bioanalysis.
Involved in several immunosuppressive drug studies and co-organises global laboratory proficiency testing schemes for these drugs.
Well experienced in a range of clinical studies, pharmacogenetics and the bioanalysis of endogenous compounds as markers of organ damage and dysfunction.
Developed a busy forensic toxicology service for HM Coroners, Pathologists and law enforcement agencies.
Author of over 350 publications in peer reviewed journals.
Specialist in the clinical problems related to substandard or falsified manufacture of prescription medicines.
Professor Holt is is regularly called upon as an Expert in the interpretation of data on the use of prescription and illicit drugs.