Clinic Locations: Oxford, London, Birmingham, Bristol
Andrew Dodds BSc (Hons) Prosthetics and Orthotics MSc Applied Biomechanics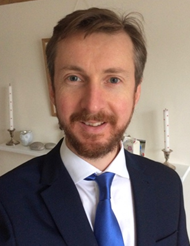 Consultant Orthotist
Andrew Dodds is an expert orthotist with over 20 years of experience covering a wide variety of conditions and orthoses.
Mr Dodds is an independent orthotic expert witness with seven years of medico-legal report writing experience. He has received expert report writing training from the Expert Witness Institute.
As an expert orthotist, Mr Dodds covers all areas of orthotics and can provide reports for defendant, claimant, joint instructions including clinical negligence. Mr Dodds can usually offer appointments for examination within 21 days of receiving instructions and would submit his report within 10 days of his examination.
A copy of Mr Dodds' CV and terms and conditions can be provided on request.