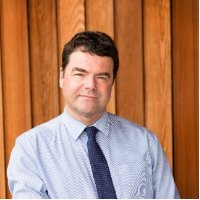 David Maddock is a Director and Principal Consultant of Integrated Health and Safety, a specialist health and safety consultancy servicing construction and property sectors including the facilities management and statutory compliance elements of significant assets / estates.
From a background in construction management with large organisations such as Costain and Balfour Beatty David moved into specialist contracting as the operations director for the U.K.'s largest installer of height access systems. David was also active on British Standards committees and became an acknowledged expert with respect to work height.
Integrated Health and Safety support a range of clients including large asset owning organisations such as NHS property services, construction companies and contractors, a very broad and comprehensive theatre of expertise and experience across all aspects of construction and premises management.
All significant legal work undertaken by the company including accident investigation, dealing with statutory interventions and compensation events is carried out by David personally. David is regularly engaged in cases involving injuries to 3rd parties including members of the public and occupiers / tenants of buildings that are under the management of others.