Kirkby Diamond currently have two personnel on the RICS register of Expert Witnesses - Jean Howe and Nathan Andrews.
The range of matters upon which we act as expert witness are:
valuation of dwellings and properties for divorce
representation at Valuation Tribunals in respect of lease extensions and collective enfranchisement for both landlords and tenants
preparation of reports for landlords or tenants on contested lease renewals of commercial properties
preparation of valuation submissions to arbitrator or independent expert for commercial property rent reviews
preparation of schedule of dilapidations and valuation of the diminution in the freeholders reversion interest where dilapidations disputes proceed to Court
representation at Valuation Tribunal on rating appeals
preparation of reports and valuations of reports for disputes with trustees in bankruptcy and receivers
preparation of reports for professional indemnity insurers relating to negligence claims against various professionals
---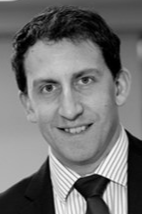 NATHAN ANDREWS MRICS
Associate
Nathan has worked within the Bedfordshire and Buckinghamshire regions for the past 20 years, advising on a wide variety of matters including valuation, compulsory purchase and planning and development work.
At KD, Nathan specialises in the sale of development sites with and without planning, development appraisals, advising and representing landowners on option and promotion agreements and the valuation and negotiation of financial obligations including overage/clawback payments, ransom strips and s106 viability.
Having been involved in several compulsory purchase schemes, Nathan is also able to advise both acquiring authorities and those individuals and businesses affected by schemes, on the exercise of statutory powers and the valuation of land and property under threat of compulsory purchase.
Nathan is also a Registered Valuer, undertaking agricultural and development valuations for secure lending along with private valuations for a wide range of properties and purposes including of development land, corporate and local authority owned assets and for expert witness and tax purposes.