Dr Ashley M Croft MA (Oxon) MBBS MSc DTM&H FFPHM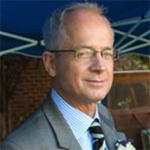 Consultant Public Health Physician - Medical Epidemiologist
Dr Croft is a UK-trained physician and a Consultant in Public Health Medicine. He qualified as a consultant in 1995. He worked for 18 years as full-time consultant public health adviser for the UK military. He currently works as a consultant in independent practice, based in London.
Dr Croft is an expert in all aspects of public health and travel medicine, including all immunisations and vaccinations. Within this field he has specialist experience and expertise in the prevention and immediate management of tropical and infectious diseases, particularly malaria and antimalarial drugs (e.g. Lariam / mefloquine).
Dr Croft has taught, researched and published extensively (over 70 peer-reviewed scientific papers, and chapters in standard scientific textbooks). He is a past examiner and current Fellow of the Faculty of Public Health Medicine of the Royal College of Physicians of London (FFPHM). He is a reviewer for the Cochrane Collaboration international research consortium.
Dr Croft was for ten years (2008–2017) Editor-in-Chief of the scientific journal Human Parasitic Diseases, and Honorary Lecturer at Leicester de Montfort University.
Dr Croft has acted in mediation disputes, and as a jointly-instructed expert. He has served as an expert adviser to Parliamentary enquiries, and has advised the General Medical Council, the Nursing and Midwifery Council, the UK Coroners' Service, Public Health England and national and regional police forces.
Dr Croft has completed medicolegal training (and recent refresher training) with Bond Solon Ltd, London.
His specialist areas of expertise include:
• AIDS / HIV
• Actinomycosis
• Amoebiasis
• Ascariasis
• Aspergillosis
• Avian flu
• Bedbugs
• Bilharzia
• Blood-borne viruses
• Botulism
• Brucellosis
• Buruli ulcer
• Campylobacter
• Candidiasis
• Cellulitis
• Chikungunya
• Chlamydia
• Cholera
• Clostridium difficile
• Cochrane reviews
• Cockroach infestation
• Cockroaches
• Cryptosporidiosis
• Cutaneous larva migrans
• Cyclosporiasis
• Cysticercosis
• Dengue fever
• Diarrheal illness
• Dysentery
• Encephalitis
• Enterobiasis
• Epidemiology
• Erisypelas
• Erucism
• Escherichia coli O157
• Evidence-based medicine
• Filariasis
• Fleas
• Food poisoning
• Gastroenteritis
• Genital herpes
• Giardiasis
• Glandular fever
• Gonorrhoea
• H1N1 flu
• HFMD
• Hand, foot and mouth disease
• Helicobacter pylori infection
• Hepatitis
• Herpesvirus
• Hospital-acquired infection
• Hydatid disease
• Infectious mononucleosis
• Infestation
• Influenza
• Legionellosis
• Legionnaires' disease
• Leishmaniasis
• Leprosy
• Leptospirosis
• Lice
• Listeriosis
• Loa-loa
• Lyme disease
• MRSA
• Malaria
• Melioidosis
• Meningitis
• Meta-analysis
• Mice
• Myiasis
• NMT infection
• Norovirus
• Papillomavirus
• Pneumonia
• Q fever
• Rabies
• Randomised controlled trials
• Rats
• Reactive arthritis
• Reiter's disease
• Rickettsial infections
• Rocky Mountain spotted fever
• Rodent infestation
• Rotavirus
• SARS
• STD
• STI
• Salmonella
• Scabies
• Schistosomiasis
• Scombroid
• Sepsis
• Septic arthritis
• Septic shock
• Sexually-transmitted infection
• Shigella
• Snakebite
• Strongyloidiasis
• Systematic reviews (Cochrane reviews)
• Swine flu
• Syphilis
• TB
• Taeniasis
• Tetanus
• Ticks
• Toxoplasmosis
• Trichinosis
• Trichuriasis
• Trypanosomiasis
• Tuberculosis
• Typhoid fever
• Typhus
• Venomous spider bites
• Yellow fever
• Yersiniosis
• Zika virus