Water Quality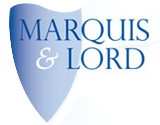 Tim White is a Chartered Chemist who brings over 30 years' experience to chemical and microbiological problems and disinfection management arising from changes in the quality of water such as: potable (drinking) water or closed water systems in buildings groundwater wastewater treatment environmental water and spillages, which can have a serious impact on health, hygiene and the environment.
Clients seek resolution for issues arising from bacteria such as legionella, pseudomonas aeruginosa, and corrosion caused by biofilm which can occur even in a hypoxic location such as a heating system. After careful analysis, using established forensic statistical tools, the result for clients is a recommendation for the appropriate management regime using the most appropriate biocide or disinfection such as chlorine dioxide or bromine in clean water systems, to achieve an efficacious result. These statistical tools are also used to identify and confirm the source of discharge in scenarios such as land contamination or the silting of harbours and pollution incidents. Work on contaminated land ranges from advising on policy, practice and legislation which impacts on ownership of affected sites as well as assessments of the efficacy of remediation techniques. Similarly these tools are also used to characterise effluents.
Other areas of expertise: chemical fate and behaviour, materials degradation and their impact on substances in contact with them. Techniques used are also applied in various areas such as health and safety, odour assessment, food packaging and building materials degradation.
Trained expert witness who has been engaged as a single joint expect on a range of cases.