Mr Zak Rahman MD FRCS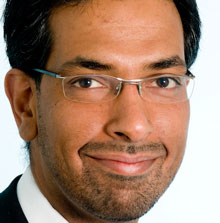 Consultant General and Laparoscopic Surgeon
Mr Zak Rahman has been an expert witness since 2009. He undertakes approximately 50 - 70 cases per year in clinical negligence cases involving his specialist areas of expertise which include:
General Surgery (Elective and emergency)
Gastro-oesophageal Surgery – Benign (hiatal hernia, reflux, achalasia), Malignant (Gastric)
HPB Surgery (Pancreatic disease, cancer, bile duct injuries, cholecystectomy, trauma)
Hernias – Open and Laparoscopic surgery – inguinal, femoral, umbilical, incisional
Bariatric surgery – Gastric banding, Sleeve Gastrectomy, Gastric Bypass
Laparoscopic Surgery
Mr Rahman can act on behalf of either claimant or defendant and he acts as an expert for the General Medical Council (UK). He has undergone the following training:
Cardiff University (Bond Solon) Expert Witness Certificate
Expert in Report Writing
Cross Examination & Court Room Skills
Civil Procedures & Law
Enrolled GDL University of Law, London
Report turn-around time is 4-6 weeks from receipt of full instruction.