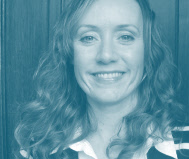 Expert Witness Experience
I specialise in providing psycho-legal reports for civil and criminal proceedings. I have extensive experience of providing reports in personal injury and medical negligence for children and adults (on average 40 reports per year, 80/20 claimant/defendant ratio).
Other areas of expertise include: conducting assessments of Mental Capacity, fitness to plead/stand trial, criminal responsibility, mitigating circumstances, failure to provide, assessment of PTSD/trauma, personality and mental health. In particular, I have specialist expertise and knowledge of assessing individuals with neurodevelopmental conditions e.g. learning disabilities, attention deficit (ADHD) and autism spectrum disorders (ASD) and undertaking assessments of cognitive functioning/IQ.
I have completed the British Psychological Society's expert witness training Level 1 and 2 and frequently present oral evidence in court. I am a vetted member of the UK Register of Expert Witnesses.
Qualifications
Dr Lewis is a Chartered Clinical Psychologist with the British Psychological Society (membership number 078286) Registered Practitioner with the Health Care Professions Council (PYL16615) and member of the British Association for Behavioral and Cognitive Psychotherapy. She has a BSc (Hons) degree in Psychology and Biology (1996), an MSc in Health Psychology (2002), a Doctorate in Clinical Psychology (2007) and is an accredited trauma therapist (EMDR Europe, 2020).
Clinical experience
I have extensive clinical experience in the area of neurodevelopmental disabilities, traumatic brain injury, child and adult mental health, forensic services and neuropsychological/psychometric assessment.
Since 2009 I have worked independently in private practice both as an expert witness and treating clinician. I assess and treat individuals presenting with a range of mental health and psychological difficulties including; phobias, anxiety, trauma, victims of domestic violence and abuse, chronic pain/disability, depression, obsessive/ compulsive disorders, autistic spectrum and attention deficit disorders. In addition, I undertake therapy within a medico-legal context including rehabilitation of clients involved in an accident or injury. I have been trained in a broad range of psychological therapies and my preferred treatment approach is Cognitive Behavioral Therapy and trauma-focused therapy e.g. EMDR therapy.
Publications / Research Experience
Over the course of my career I published a number of research articles in national and international peer-reviewed journals and presented research at conferences. I am based in Solihull, West Midlands.
Click here to view her full CV.