Mr William Stuart Hislop BDS MBChB FRCSEd FFSTEd FDSRCSEd FDSRCPS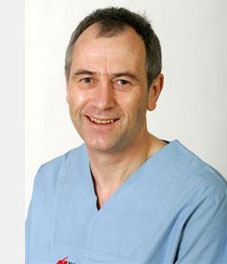 Consultant Oral and Maxillofacial / Head and Neck Surgeon
Mr Hislop has been a Consultant Oral and Maxillofacial surgeon at Crosshouse Hospital, Kilmarnock since 1994 and is now also at the regional Maxillofacial Unit at the Queen Elizabeth University Hospital in Glasgow. He has been an Honorary Clinical Senior Lecturer at the University of Glasgow since 1995.
He specialises in head and neck ablative and reconstructive surgery for malignancy, salivary gland surgery and facial aesthetic and cancer surgery. He is experienced in dealing with facial trauma and also undertakes routine oral surgery.
Mr Hislop is currently carrying out approximately thirty medico-legal reports per year for both defence and prosecution.