Professor Christopher M Nutting BSc MBBS MD PhD FRCP FRCR ECMO MedFIPEM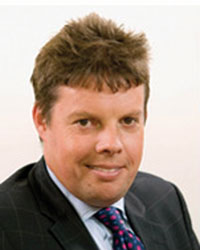 Consultant Oncologist
Professor Christopher Nutting is a world leading Consultant Oncologist based in London.
Operating from his Central and West London practices, he specialises in the management of cancer of the head and neck, thyroid, thorax and other forms.

He is an expert in solid cancer treatment with state of the art radiotherapy techniques such as conformal and intensity modulated radiotherapy designed to reduce complications of treatment and improve cure rates.
Medico-Legal
Professor Nutting provides medical reports and opinion in oncology, including chemotherapy, and radiation treatments, clinical negligence claims, research and independent consultancy.
He has specialist interest in complex radiotherapy techniques, and treatment of head and neck, thyroid cancer and lung cancer patients.
He is a member of the Society of Expert Witnesses and has provided written and verbal evidence in over 100 clinical negligence cases falling within his areas of expertise.
Professor Nutting regularly provides independent Consultancy advice for a number of organisations including the Department of Health, National Institute for Clinical Excellence (NICE), pharmaceutical companies, and medical equipment manufacturers.
T: 0207 808 2586 F: 0207 808 2235 E: chris.nutting@rmh.nhs.uk
Royal Marsden Hospital, 203 Fulham Road, London SW3 6JJ