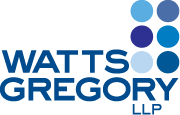 Forensic Accounting & Litigation Support Services
Watts Gregory LLP has an established forensic accounting and litigation support service which is headed by Chris Hatcher who has over 20 years experience of such work. Chris is a member of the Expert Witness Institute and the Academy of Experts, and is also a member of the ICAEW (Institute of Chartered Accountants in England & Wales) Forensic & Valuations Specialist Groups. Not only does Chris have extensive experience of preparing expert reports, but has many single joint expert (SJE) appointments to his name. He has provided and given evidence in Court many times.
The firm is a member of NIFA (the national Network of Independent Forensic Accountants) the membership of which includes independent practices in the UK and Ireland, who specialise in forensic accounting and are able to provide a cost effective alternative to the major accountancy practices who previously dominated such work. The firm which is based in Cardiff, is the member of NIFA covering South Wales.
NIFA sets comprehensive quality standards which are monitored by regular independent reviews of working files. Such reviews not only monitor the quality of reports which have been prepared, but also ensure compliance with the Civil, Family and Criminal Procedure Rules, as appropriate.
We are prepared to provide quotes in advance of any work being undertaken and to review case papers on a no obligation basis.
Our Forensic Accounting & Litigation Support services include:
• Theft & Fraud Investigations
• Confiscation Orders
• Personal Injury & Other Loss Claims
• Matrimonial Disputes & Settlements
• Share & Business Valuations
• Shareholder & Partnership Disputes
• Professional Negligence Actions
• Financial Services Mis-Selling Actions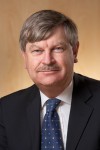 Chris Hatcher
Chris Hatcher has considerable experience of acting as an expert in both civil and criminal cases and has been appointed single joint expert on many occasions.
He has given expert evidence in Court in both civil and criminal cases.
For more information about our Forensic Accounting and Litigation Support services or to arrange a consultation, please contact a member of our team.