Mr Peter Revington TD BDS MB BS MScD FDS FRCS(Eng)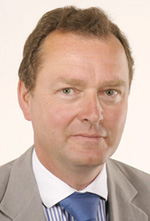 Maxillofacial Surgeon
Mr Peter Revington is a specialist in facial surgery and until his retirement from the NHS in April 2021, was a member of the cleft lip and palate team at Bristol Dental Hospital. His other surgical interests include facial trauma, temporo-mandibular joint surgery and salivary gland disease.
Mr Revington can act as an expert witness, including the preparation of medico legal reports and appearing in court, in personal injury and clinical negligence cases involving his specialist areas of expertise. These include:
• Oral and maxillofacial surgery
• Temporomandibular joint disorders
• Dental anaesthesia
• Cancers and oncology
• Thyroid gland surgery
• Parotid salivary gland surgery
• Facial cosmetic surgery
• Injuries from road traffic accidents
• Restorative and prosthetic dentistry
He is a Fellow of the British Association of Oral & Maxillofacial Surgeons.
Mr Revington can take instructions on behalf of either claimant or defendant or as a Single Joint Expert.
Medico Legal Secretary
Tel: 0774 896 0960 E: cathatkinsonuk@yahoo.co.uk

Private Practice: Spire Hospital Bristol, The Glen, Redland Hill, Durdham Down, Bristol BS6 6UT
Secretary: Mrs Tracy Ryan
Tel: 07989 576717