Mr Peter Hodgkinson MB ChB (Hons), FRCS (Plast), PhD, Certificate in Cosmetic Surgery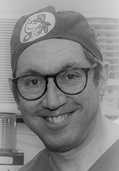 Consultant Plastic Surgeon
Mr Peter Hodgkinson has been a Consultant Plastic Surgeon for 25 years and has a particular interest in facial plastic surgery including facial injury, complex rhinoplasty and facial rejuvenation surgery. He is experienced in the assessment of visible facial difference including facial injury in children as well as the assessment and treatment of scarring in all areas of the body.
Mr Hodgkinson has a subspecialty interest in burns. He is a key instructor on the Emergency Management of Severe Burns course in the UK and internationally and a member of the team that wrote this course in Australia. EMSB is the standard required course for buns resuscitation in the UK.
In addition to a large facial surgery practice he also has an extensive cosmetic surgery practice including aesthetic breast surgery, abdominoplasty and body recontouring surgery.
Mr Hodgkinson can act as an expert witness, including the preparation of medico-legal reports and appearing in court, in cases relating to all of these areas. He can act on behalf of either claimant or defendant and currently, his work is split 50:50 in this respect, most often he is engaged as a single expert.
He has 25 years experience in producing medico-legal reports including clinical negligence