Nicholas Parkhouse DM (OXON) MCh FRCS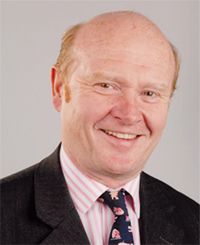 Consultant Plastic, Reconstructive and Aesthetic Surgeon
Expert witness services where litigation arises in the following specialist areas:
Scarring disfigurement resulting from personal injury or surgery
Aesthetic surgery of face, breasts and abdomen, including liposuction
Rhinoplasty
Rejuvenation of the face, neck and eyelids
Cosmetic injectables
Correction of breasts, abdomen and trunk after pregnancy and weight loss
Gynaecological plastic surgery - labial reduction and episiotomy scar revision
Nick Parkhouse has been a Consultant Plastic Surgeon since 1991 and has a longstanding interest in the medico-legal aspects of Plastic Surgery. He has over thirty years of experience in preparing reports for both Claimants and Defendants in cases of Clinical Negligence and Personal Injury. He is based at the McIndoe Surgical Centre at East Grinstead and is also a Consultant at King Edward VII Hospital, Sister Agnes, in London. He has held NHS Consultants posts at both the Queen Victoria Hospital, East Grinstead and at Mount Vernon.
He was Editor of the British Journal of Plastic Surgery from 1997 to 2002 and is a member of the British Association of Plastic, Reconstructive and Aesthetic Surgeons (BAPRAS), the British Association of Aesthetic Plastic Surgeons (BAAPS), the European Association of Plastic Surgeons (EURAPS) and the American Association of Plastic Surgeons (AAPS).
Appointments for consultation and examination are available in London and Sussex.
Nicholas Parkhouse
McIndoe Surgical Centre, Holtye Road, East Grinstead, West Sussex RH19 3EB
Tel: 01825 741 100 Fax: 01825 740 935 Email: admin@parkhousesurgical.co.uk