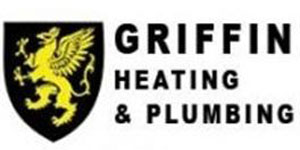 Michael Griffin AIPHE RGI RP MSEW OFTEC
Michael Griffin is a qualified consulting heating engineer and plumber with over 30 years experience with residential, commercial and industrial premises, including the design, installation, repair and maintenance of domestic and non-domestic boilers, warm air heating systems, air conditioning, unvented hot water, under floor heating, and communal heating/hot water systems.
He has also had experience with British Gas main pipe lines and as a consumer service layer.
Mr Griffin has attended various courses run by manufacturers, ACOPs, ACS, Unvented Hot Water and Energy Savings and Air Conditioning/Refrigerants courses to maintain and enhance my qualifications.
He has experience as a joint independent expert witness.
Griffin Heating & Plumbing are a well established firm with over 30 years experience in the industry. They are also able to provide our expertise to commercial and domestic customers in Camden, Hackney, Islington and throughout the whole of Greater London and surrounding counties.
They are Gas Safe registered, a member of the IPHE and of the Society of Expert Witnesses. They also have 30 years of experience which allows them to complete all of their work to a high standard at all times.
Their services include:
• Boiler Installations
• Boiler Servicing
• Central Heating
• Emergency Plumber
• Domestic Plumbing
• Commercial Plumbing