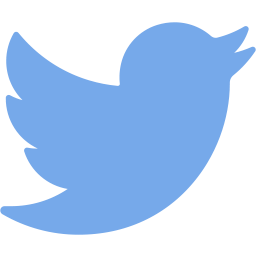 The Survey Spain Network arrange valuations and surveys by Spanish based RICS Chartered Surveyors anywhere in Mainland Spain and the Balearic (Mallorca, etc) & Canary (Tenerife, etc) Islands and Gibraltar.
Our work includes Valuations, Building Surveys, Structural Surveys, Building Inspections, Investment and Development Appraisals of residential and commercial property and land. All reports are in English and prepared by valuers with English as their first language.
The principal is Campbell D Ferguson, FRICS who qualified as an RICS chartered surveyor in Scotland in 1973, working in private general practice as a partner and director covering all types of commercial and residential property. He first started working in Madrid as Managing Director of a UK owned commercial property development company in 1989, coming permanently to Costa del Sol in 2001 after also working in England, Benelux and Eastern USA. He was the first vice-president and for 6 years a committee member of RICS España, which represents the Royal Institution of Chartered Surveyors in Spain.

Campbell has carried out many expert valuations and has recently been nominated by the President of RICS as an Expert Witness with regard to Spanish residential valuations relating to UK Court work. He regularly carries out work of this type for Courts throughout UK, complying with CPR 35 and the RICS practice notes and guidance for expert witnesses. He has appeared personally and by video link as an expert valuer witness at the High Court in London, advising on property valuation in Spain.

Survey Spain carries out valuations for all purposes and building surveys throughout southern Andalucía. The Survey Spain Network, initiated in 2009, expands that by a business referral network for an association of 14 independent RICS chartered surveyors living and working in all the coastal areas of Spain, the Balearic and Canary Islands, the Portuguese Algarve and Gibraltar. Survey Spain are the administrative centre of the Network, providing a 'one stop' contact no matter the location or work type, forwarding and 'peer reviewing' work instructions to the members of the Network who act as sub-contractors or independent surveyors as appropriate. We carry out valuations for many international banks and other worldwide finance houses and have directly assisted UK Government departments such as NCA and SFO.
Latest News
Campbell D Ferguson, FRICS, Managing Director of Survey Spain SL has achieved the
Legal Experience Training Advanced Professional Award in Expert Witness Evidence (LETAPAEWE)
accredited by Edecel at a level 7 (Masters level) BTETC and by RICS.
Winner
OPP (Overseas Property Professional) Awards for Excellence 2011
Gold Award: Best Overseas Property Business.
Winner
AIPP (Association of International Property Professionals) Award 2011
'Most Outstanding Example of Customer Service' (Associate)